Phoenix Hills Community is a new and innovative Domiciliary Care and Support Services that provides care and support to meet people's needs, allowing personalisation, choice and control to be the driving force behind our service delivery.
A new way of delivering support!
Across the United Kingdom, the way in which people receive care and support is changing; the changes are to give people more choice, flexibility and control over their own lives - this is now known as "Personalisation".
Phoenix Hills is committed to the principles of the personalisation agenda as set out in the Government's papers: 'Our Health, Our Care, Our Say, 'Valuing People', 'Valuing People Now', ' Shaping the Future of Care Together' and 'Putting People First', these all state their vision for a system where people will be able to live their lives in the way they want, supported by the services that they choose, put simply, Phoenix Hills amalgamates all these and implements personalisation by using person - centred planning as a way of discovering what people want, the support they need and how they can get it. This process is evidence-based and assists people in leading an independent and inclusive life. Personalisation and person-centred planning are both an empowering philosophy and a set of tools for change, at an individual, a team and an organisational level; it shifts power from professionals to people who use services.
Direct Payments (DP)
Direct payments are cash payments paid to an individual with which they can design and manage individually tailored support to meet their social care needs. Funding for Direct Payments comes from the local authority (Fernandez et al., 2007). Although Direct Payments have been available since 1996, they are now just one of a range of options for people who are given a personal budget. Direct payments are not considered as an extra income and will therefore not affect your benefits.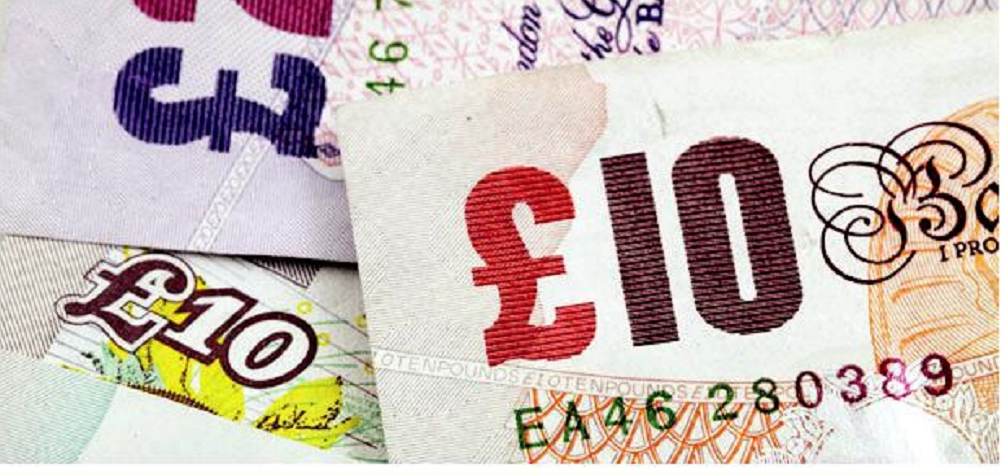 Personal and Individual Budgets (IB)
The cornerstone of the Government's approach to transforming social care and support through personalisation is the allocation of a Personal Budgets (PB). Individuals are supported to assess their own needs, so that a care coordinator can determine whether they are eligible for social care funding. If eligible, they should then be told how much money they can expect to receive with which to meet their needs in ways that work for them.
With their PB, individuals can design and purchase their own support from the public, private or voluntary sectors (DH. 2006a; Duffy, 2007) Direct Payments are just one way of receiving an individual budget; service users can also choose to use existing services, or to ask their care coordinator or another agent to manage the money for them. They can also, transfer money to an organisation that currently provides services they want to use.In fact, any combination of these options is possible.
Self-directed support is designed to help people take control of their own social care budgets, manage their own support and choose the services that suit them best using the money from different areas more flexibly. The person is at the centre of the planning process as they are best placed to understand their own needs.
People who have been assessed as eligible to receive community care services under the Government Fair Access to Care Services Guidelines [FACS], are eligible for public funding and who are willing and agreeable to accessing all the money to which they are entitled. People who have support needs themselves or someone on their behalf can contact Adult Social Care to ask for an initial assessment of their needs. A meeting will be arranged to assess if you are eligible to receive support from Adult Social Care.
If you are eligible Adult Social Care will need to know what support you need to live the way you choose. You will need to complete a simple form called a Self-Directed Support Questionnaire; this is part of the Resource Allocation System [RAS]. You can do this yourself, with help from Social Care or other people who you choose. The RAS will show what support you need and the amount of money that may be available to meet your needs from Adult Social Care. The RAS will also show if you need to claim other benefits if you are eligible to do so. With a Personal Budget, you can choose to have services provided by Adult Social Care in addition to employing people directly. You could not do this with direct payments. Your Individual Budget may also include money from other organisations: Independent Living Fund, Supporting People, Disabled Facilities Grant.
Who can get Direct Payments & Individual Budgets?
The Direct Payment & Individual Budget Scheme is open to everyone who has been assessed to have a care need, including:
•Older people
•People with physical or sensory disabilities
•People with learning disabilities
•People with mental health problems
•Children and young people
The Personalisation Referral Process
Sometimes people are unaware they or their loved one has a health issue or eligible support need, in this instance Phoenix Hills aim to help you gain the support you need in assisting you to obtain a possible diagnosis and or access the correct social services office for help and guidance. Our process once you have contacted us:
We will visit you for a consultation meeting to understand of what care and support you would like to receive.
If you are not in receipt of any funding then we will assist you in arranging a community care assessment with the local Adult Social Service Dept, and help you complete any self assessment forms.We will then agree an individual Care and Support plan which is tailor made to suit your needs and arrange any special arrangements.
Together we will select a team of suitable care and support workers.
Your care will be monitored and reviewed to ensure we provide the highest of quality care you and your family wish to receive. Relevant changes will be made when needed or requested.
If you feel that you do not wish to use Phoenix Hills as your care and support provider we will point you in the direction of other providers or agencies that may be able to help you.
For more information see our 'Direct Payments and Individual Budgets' Brochure or call us today on 0161 8541 541 or email: info@phoenixhills.co.uk